The world's leading film and television studios rely on
NVIDIA for cutting-edge, visually rich feature films and television shows.

learn how our solutions for artificial intelligence, simulation, real-time ray tracing, virtual production
and other innovative technologies enable record-breaking box office,
​​​​​​​hit television shows, and Academy Award-winning films.

Virtual GPU
The film and television industry is in a constant state of flux, and production workflows are continually evolving to meet the growing demand for high-quality content while meeting tight deadlines with a globally distributed team. Streaming services are driving the need for more and more releases and updates to satisfy a growing number of subscribers, at a pace that outpaces the growth of the global workforce. Studios are now turning to virtual production, real-time rendering and artificial intelligence to speed up production.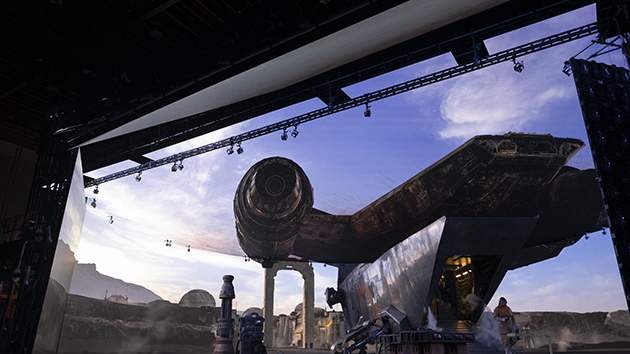 ACCELERATING WORKFLOWS IN FILM AND TV PRODUCTION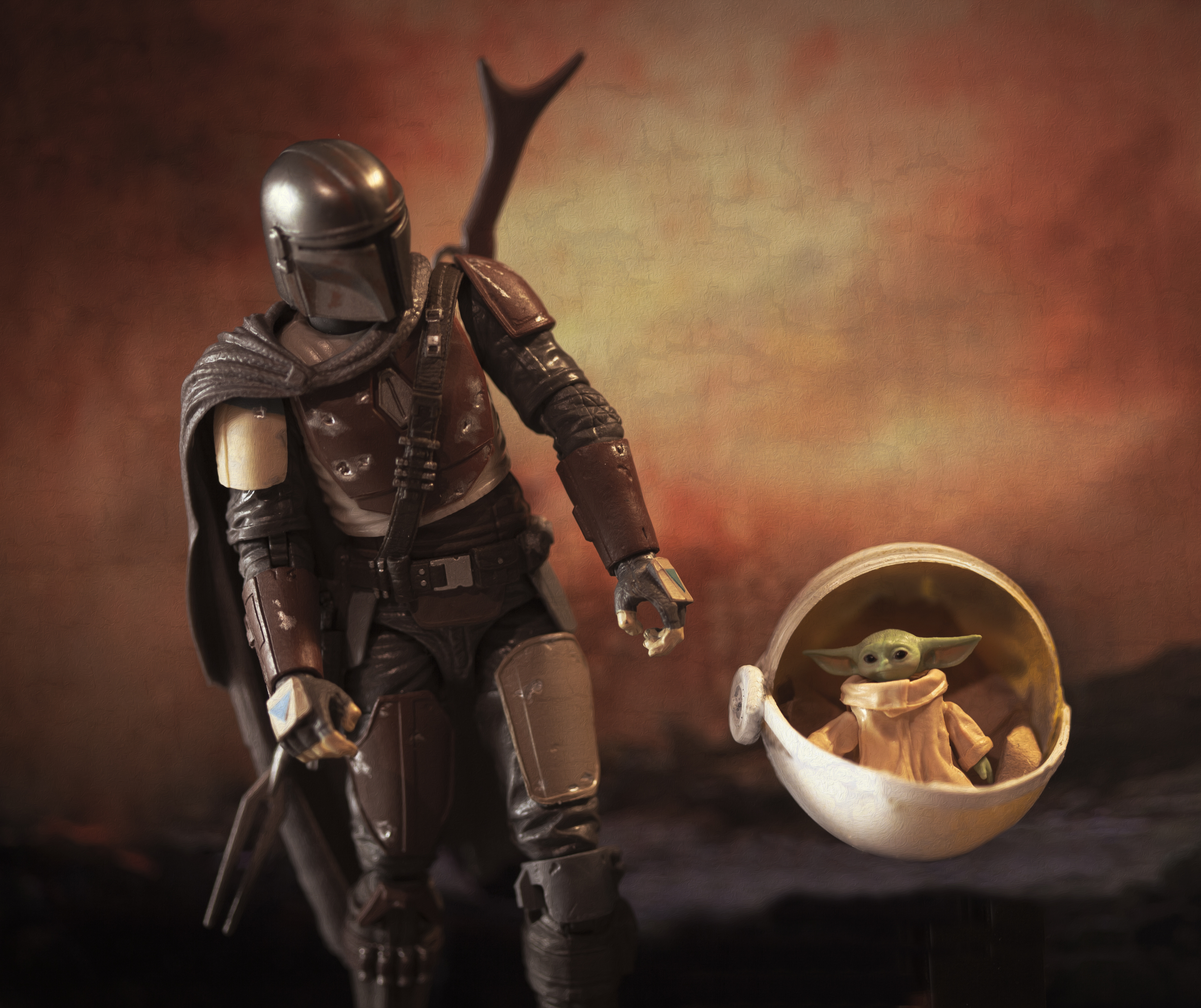 Virtual production
Increase production value and meet time and budget constraints with faster iterations - even on large data sets. Use real-time ray tracing to avoid costly errors before they even occur on set.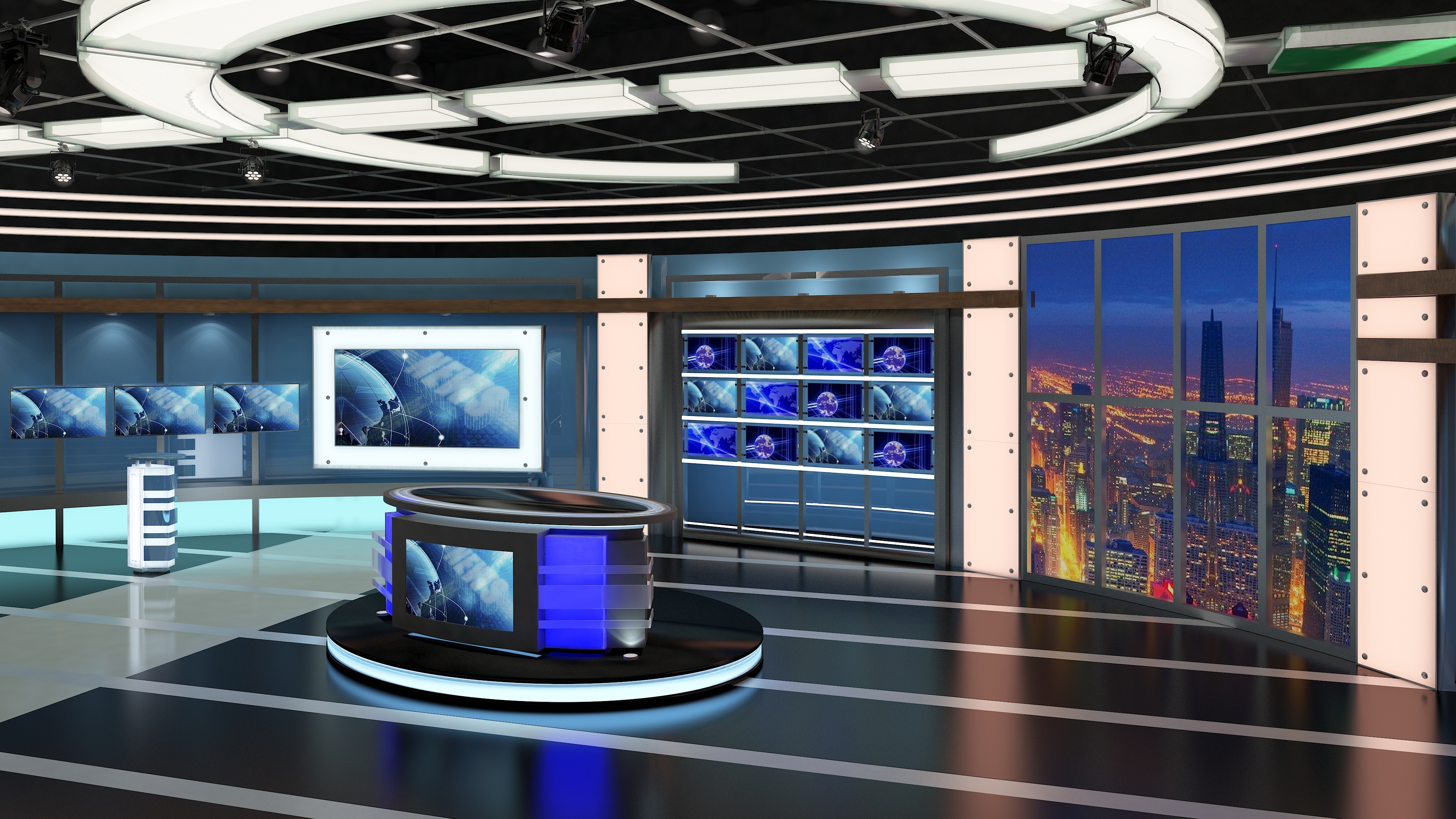 Rendering
Use NVIDIA RTX™ with dedicated RT compute units for ray tracing and Tensor compute units for AI denoising, super sampling, and more to create beautiful and accurate lit renderings in real time.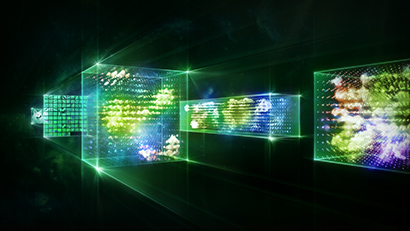 Artificial intelligence
Use NVIDIA RTX™ with dedicated RT compute units for ray tracing and Tensor compute units for AI denoising, super sampling, and more to create beautiful and accurate lit renderings in real time. Artificial intelligence With AI assistants, you can delegate routine tasks and create content much faster. Advanced analytics give you deeper insights into your audience than ever before.
SOLUTIONS FOR FILM AND TELEVISION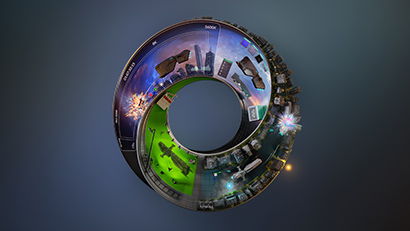 NVIDIA Omniverse Enterprise
Revolutionize the workflow in your studio. NVIDIA Omniverse Enterprise is a 3D collaboration and physically accurate simulation platform powered by NVIDIA certified systems that accelerates your business like never before. With 1-click interoperability between leading content creation tools and seamless collaboration in an interactive, simulated world, teams are able to work as fast as their imagination allows.
Learn more about NVIDIA OMNIVERSE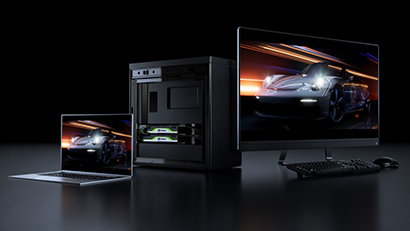 Workstations

From pre-visualization to post-production, the industry's top films require the use of cutting-edge technologies. With NVIDIA® Quadro RTX™, you'll benefit from compelling precision and performance to tell gripping stories.


Virtualization

NVIDIA RTX Virtual Workstation (vWS) enables artists to access high-performance virtual workstations anywhere while maintaining the same performance as physical workstations.

NVIDIA technologies enable broadcasters to revolutionize how content is created, distributed, and consumed. The latest NVIDIA RTX A6000 enterprise GPUs based on NVIDIA Ampere architecture, combined with low-latency, high-speed IP-based NVIDIA Mellanox® solutions, enable entirely new workflows for live broadcasts. Increase your creative capabilities, gain more accurate customer insights, and reach global markets on any device.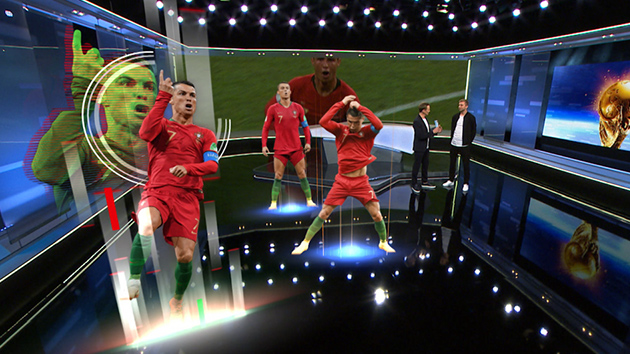 ACCELERATION OF PRODUCTION FOR LIVE BROADCASTS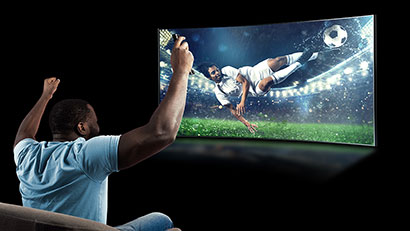 Live transmission of
graphic

Broadcast photorealistic virtual sets live with real-time ray tracing and low-latency IP networking solutions. Captivate your audience with dynamic, data-driven graphics created from live sources.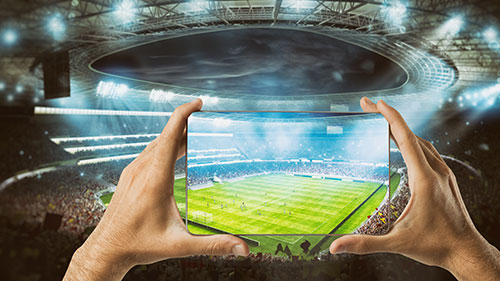 Next generation
live events
Engage your audience in new ways and reach new markets with innovative live global events. Broadcast live events to any internet-connected device and get more accurate audience insights.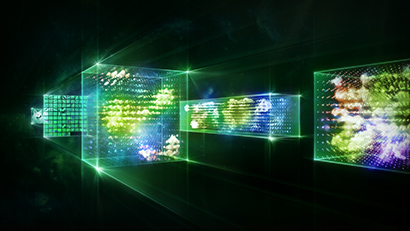 Artificial
intelligence

Bring content from your archives back to life by reworking classics with AI for modern viewing environments. Upgrade content in SD (standard definition) and HD (high definition) to 4K and 8K SMPTE ST 2110 standards with audio and video enhancement technologies. Increase the value of your content with sentiment analysis, logo recognition, face detection, natural language processing, and more.
SOLUTIONS FOR LIVE TRANSMISSIONS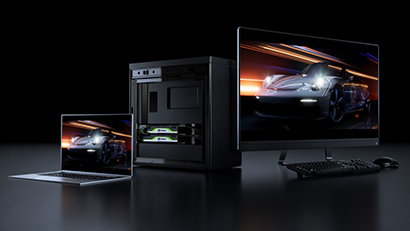 Workstations
From camera to end user, reliable, high-end workstations with powerful NVIDIA RTX professional graphics processors and low-latency Mellanox IP networking solutions enable film and television industry innovators to deliver live graphics and ray-traced virtual sets in real time. The latest NVIDIA RTX A6000 GPUs based on theNVIDIA Ampere architecture combine next-generation RT, Tensor, and CUDA® compute units with 48GB of graphics memory for unprecedented graphics, rendering, and AI performance.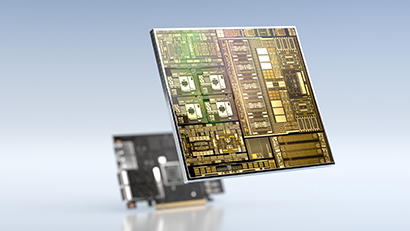 IP video
Rivermax implements an optimized software library API for the media streaming application. Rivermax runs on Mellanox ConnectX®-6 or higher network adapters and enables the use of commercial off-the-shelf (COTS) servers for HD to Ultra HD streams. The combination of Rivermax ConnectX®-6 adapter cards is also compliant with SMPTE 2110-21.
Cloud & Virtualization
Quickly and efficiently create virtual sets and motion graphics, and view and edit video - from anywhere - NVIDIA RTX vWS virtual workstations can be set up in minutes and are available in the on-site data center or in the public cloud.
Consumer behavior is changing rapidly as more high-powered, Internet-connected devices become available. As a result, agencies and corporate creative teams must innovate to engage audiences. Advertisers want dynamic, experiential branded content that engages and excites audiences in new ways. With NVIDIA RTX, real-time technologies, and Deep Learning, advertisers and brand leaders can create immersive, real-time experiences while gaining much deeper consumer insights across all platforms.
ACCELERATING ADVERTISING WORKFLOWS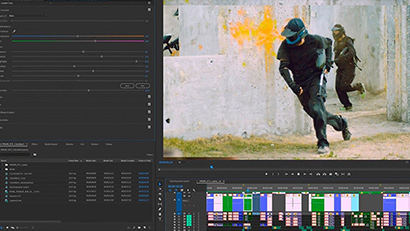 Video production
Get real-time editing and color grading done without pre-buffering or generating proxies. Immerse your audience deep in the action with immersive 360-degree video and GPU-accelerated apps like Blackmagic Design DaVinci Resolve and Adobe® Premiere® Pro.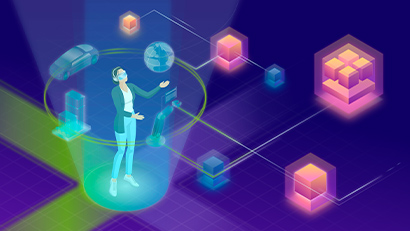 Provision via multiple channels
Dynamically deliver 3D graphics and video to any device with AI. With NVIDIA CloudXR™, smartphones, tablets, and augmented and virtual reality, headsets become windows into entirely new worlds.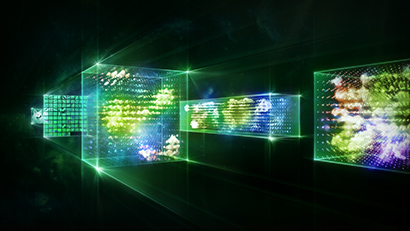 Artificial intelligence
Create content faster with AI-accelerated apps like DaVinci Resolve, Autodesk Flame, and Adobe Creative Cloud®. Get insights faster and accelerate sales with ad inventory and Deep Learning to target consumers
SOLUTIONS FOR ADVERTISING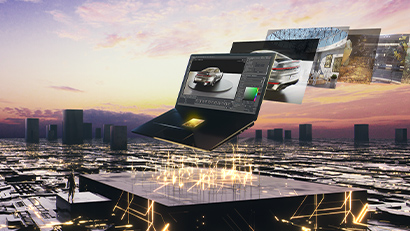 Desktop & Mobile Workstations
NVIDIA GPUs have long been the standard for artists and designers when it comes to enterprise desktop graphics. The latest NVIDIARTX workstations with NVIDIA Ampere architecture combine real-time ray tracing, AI, and advanced visualization to deliver innovative features and performance for professional creative workflows.
Learn more: RTX-based workstations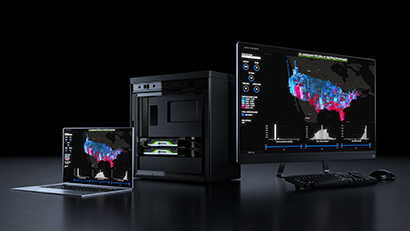 Data Science
NVIDIA-powered data science workstations give you the performance you need to turn massive amounts of data into insights and create amazing customer experiences.
Learn more: Workstations for Data Science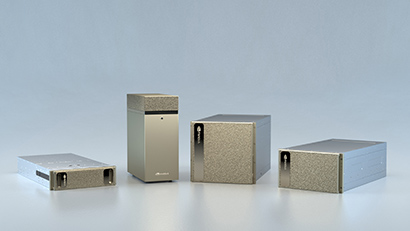 DGX
Tackle the most complex AI challenges with NVIDIA DGX™ solutions - from AI training and inference to data analysis, advanced simulation, and visualization.
Learn more: DGX