Open-E JovianDSS is a ZFS and Linux-based data storage software,
designed for businesses of all sizes, especially Enterprise Software Defined Storage environments.
Open-E JovianDSS offers unlimited possibilities for architecting storage environments with iSCSI, Fibre Channel (FC) and NFS, SMB (CIFS) protocols for companies of all sizes - from small family businesses to mid-sized and large enterprises. With its Linux-based architecture, Open-E JovianDSS offers significantly better hardware compatibility than competing products based on other operating systems. Open-E JovianDSS is a perfect choice for any virtualized storage environment as it supports VMware, Citrix and Microsoft Hyper-V. It can be deployed on physical servers or as a virtual storage appliance (e.g. in hyper-converged environments).
THE MAIN FEATURES AND
ADVANTAGES OF OPEN-E JOVIANDSS DATA STORAGE
DATA ACCELERATION
Acceleration of random writes with Write Log (ZIL).
Hybrid read cache with first level in RAM (ARC -Adaptive Replacement Cache) and second read cache level on an SSD or NVMe (L2ARC).
High cache hit rate by using ARC algorithms for the most recently used (MRU) and most frequently used (MFU) read cache.
Data resilvering (recovery of used space).
Compression and deduplication for improved performance.
DATA INTEGRITY AND PROTECTION
iSCSI,Fibre Channel (FC), NFS, SMB (CIFS)
Use of virtual IPs.
DATA AVAILABILITY
High Availability Dual Controller ClusteringActive-Active and Active-Passive HA Clusters.
Dual Storage (Stretched) Metro HA Cluster and Common Storage Cluster architectures.
DATA INTEGRITY AND PROTECTION
Check summation of data and metadata.
Self-healing to detect and correct silent data errors with the Scrub utility.
Atomic transactional writes to keep data consistent.
Transactional copy-on-write I/O operations eliminate silent data corruption and data fragmentation.
Store multiple copies of user data.
DATA OPTIMIZATION
Online compression ( LZ4, LZJB, ZLE, GZIP 1..9 ).
Online deduplication.
Thick, thin and over-provisioning.
Unlimited snapshots and clones.
USER AUTHENTICATION
Local LDAP user and group authentication for SMB/CIFS protocol.
External Active Domain Server.
FILE SYSTEM & STORAGE VIRTUALIZATION
128-bit ZFS file system.
Pooled storage model.
Unlimited scalability with storage expansion during production.
Unlimited file and volume size.
SYSTEM MONITORING
SNMP.
Nagios, Checkmk.
GUI statistics.
ON- & OFF-SITE DATA BACKUP
The On- & Off-site Data Protection feature in Open-E JovianDSS Data Storage software enables users to back up and recover critical enterprise data in the event of an unexpected disaster through a combination of technologies.

This backup-focused feature enables the creation of consistent snapshots and asynchronous snapshot replication to local and/or remote destinations. Replication tasks can be set according to specific user requirements thanks to advanced retention schedules.

On- and offsite data protection is very flexible, covering a wide range of disaster recovery plans without the need to use additional third-party tools.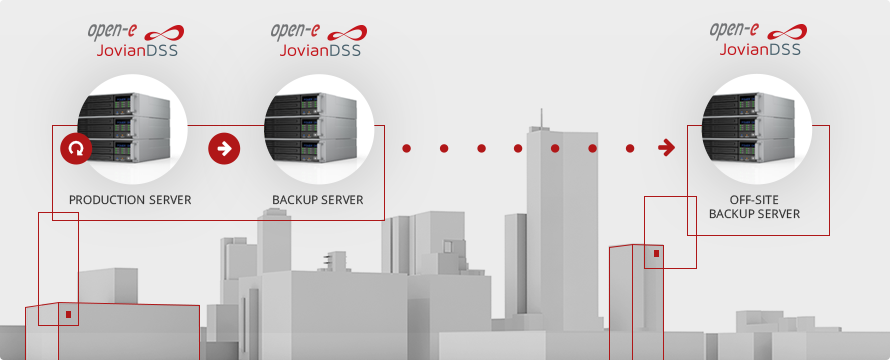 On-site (local) backups
On-site backups are kept in your organization on the same server with additional internal drives, external drives, or on other local Open-E JovianDSS-based servers. This type of backup is best for data protection when an organization is affected by ransomware attacks, hardware failures, or other disasters. Because of its location, restoring data is usually easier and faster than in the case of an off-site backup. Therefore, it is a perfect solution for hot data that can be restored with minimal downtime or even instantly by switching to the backup copy.
OFF-SITE (REMOTE) BACKUPS
Offsite backups are backed up to a geographically different location. Such backup secures the data in case of e.g. theft, flood, fire, power failure, etc. In case of such disasters, the data can be restored to a new primary location or, in some solutions, the backup can take over the role of the primary server and the data can be retrieved immediately. Data transfer is secured by encryption. This type of backup is also suitable for archiving purposes. It is also possible to set up multiple backup locations.
DATA RECOVERY
Instant recovery from the same server.Important or "hot" data can be instantly restored from one or more snapshots using the snapshot rollback feature. Users can also access Snapshot data and manually restore any selected files.
Data recovery from a local backup server.With a local backup server, data is available in the same location and can be restored with a minimum of downtime by temporarily using a backup server as a data server while the primary server is restored.
Data recovery from off-site locations.It is possible to immediately switch to the backup server and temporarily use it as the primary location (depending on the system structure) and perform the recovery in the background. Restoring data from an external server can be more time-consuming, depending on the amount of data to be restored as well as the connection throughput.
CONSISTENT SNAPSHOTS
A snapshot is a point-in-time copy of the source volume that can be kept in a local location. It can also be transferred to another location of a volume backup copy. Open-E JovianDSS allows you to create an unlimited number of snapshots. Data from a snapshot can be restored instantly with roll-back functionality or an additional volume (clone).

With onsite & offsite data protection, snapshots are replicated asynchronously to local and/or remote locations, according to a retention schedule that can be customized specifically to meet individual requirements and disaster recovery plan. Since snapshots retain only the data that has changed between successive snapshots, only the changes are transferred to the target location.
BUSINESS CONTINUITY
Continuous availability of all data keeps the business running and enables companies to maintain all operations, even when critical situations or disasters occur. This is achieved with high availability systems that aim to provide a data storage user with the highest possible performance, reliability, availability, redundancy and efficiency by minimizing downtime and eliminating single points of failure.

Open-E JovianDSS offers dozens of options in terms of high availability environment architecture with iSCSI, Fibre Channel (FC) and NFS, SMB (CIFS) client protocols. With these options, you can set up high availability storage clusters with load balancing that ensures reliability and redundancy through failover in case of server failure.
OPEN-E JOVIANDSS HIGH AVAILABILITY CLUSTER
SUPPORT FOR VARIOUS
CLUSTER ENVIRONMENTS
They range from small cluster-in-a-box setups to large rack servers with multiple JBODs.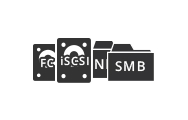 ALL IMPORTANT FILE- AND
BLOCK-BASED PROTOCOLS
Open-E JovianDSS supports iSCSI, Fibre Channel (FC) and NFS, SMB (CIFS) client protocols.
HYPERCONVERGENT CLUSTER
Ability to configure clusters with both physical servers and virtual appliances, especially in hyper-converged environments.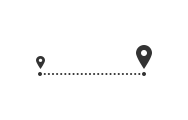 DISTANCES BETWEEN
1 FEET AND 50 MILES
Range of possible distances between nodes from local sites to extended metro storage clusters.
SIMPLE CLUSTER MANAGEMENT
Easy cluster configuration and management with intuitive GUI. Automation of configuration is possible via REST API.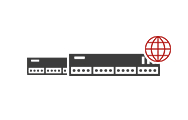 FLEXIBLE CLUSTER VIA ETHERNET
With Ethernet mirrored dual storage (only with the Advanced Metro HA Cluster Feature Pack)