Medical imaging is the key technology for modern image-based diagnostics and surgical support
The use of AI offers multiple benefits to healthcare. Advances in computational biology are accelerating drug discovery and advances in medical imaging. It also enables more accurate and faster diagnoses while easing the burden on radiologists. Software-defined medical devices allow real-time sensing for hospitals to shorten stays and improve service levels. Accelerated computing helps decode the human genome to realize better precision medicine.
For more information on the use of artificial intelligence in healthcare and
research, please also see our blog post
AI Fusion
.
NVIDIA DGX H100™ - Highest Performance for Your AI Infrastructure
Whether NVIDIA A100 or the latest generation H100 -
With DGX & HGX systems you always make a good choice!
NVIDIA DGX & HGX systems provide tremendous computing power to drive
healthcare innovation. Combined with expert access and easy-to-deploy infrastructures, NVIDIA DGX & NVIDIA HGX in certified Supermicro servers are the fundamental building blocks for building AI data centers.
Expand the possibilities of innovation and optimization.
NVIDIA DGX™ H100, the latest iteration of DGX systems, is the AI powerhouse accelerated by the breakthrough performance of the NVIDIA H100 Tensor Core GPU.
The NVIDIA HGX H100 PCIe is already available, more information can be found
here
.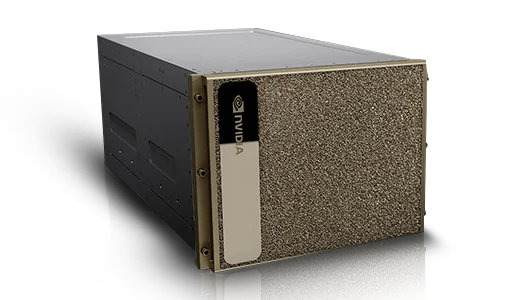 Software makes the difference
NEW PRE-TRAINED MODELS AND MANAGEMENT PLATFORMS FOR "SMART HOSPITALS"
AI in the hospital - possibilities and limits
In a hospital, several thousand gigabytes of data are generated every day. Doctors can no longer cope with the growing flood of data.
the great hope: artificial intelligence.
Radiology in particular benefits. Dr. Felix Nensa from Essen University Hospital and Dr. Peter Langkafel from the Digital Health Factory talk more about the possibilities and limits of learning machines in the video from Messe Düsseldorf.
Source: Text/Video from Medica Messe, Düsseldorf, Germany
WHy sysGen?
As an NVIDIA Elite Partner with over 20 years of experience in High Performance Computing,
we are your partner for complex IT tasks in the software, hardware and medical solutions sector.

In addition to NVIDIA's flagship DGX H100, we naturally also offer other alternatives from the manufacturers. Whether NVIDIA DGX or Supermicro HGX systems in NVIDIA certified servers, single GPUs or industry specific server configurations-
we have the right solution for every budget.

Please use our contact form for your request.
Thank you in advance for your interest in our products, services and solutions.