Medical imaging is the key technology for modern image-based diagnostics and surgical support
The use of AI offers multiple benefits to healthcare. Advances in computational biology are accelerating drug discovery and advances in medical imaging. It also enables more accurate and faster diagnoses while easing the burden on radiologists. Software-defined medical devices allow real-time sensing for hospitals to shorten stays and improve service levels. Accelerated computing helps decode the human genome to realize better precision medicine.

Medical imaging


AI-powered tools help clinicians quickly evaluate images, calculate measurements, monitor changes, and gain urgent insights to optimize workflows and improve patient care.
Smart Hospitals and Medical Instruments
From smart sensors to medical instruments that support advanced imaging in real time. AI in the periphery can deliver immediate insights, optimize patient care and fulfill the promise of smart hospitals.
Drug development
​​​​​​​

With accelerated computations, researchers can virtually model millions of molecules and investigate hundreds of potential drugs simultaneously. This lowers costs and shortens time to solution.
Genomics
​​​​​​​

Using HPC to
accelerate genomic analysis
can help identify rare diseases and bring tailored therapeutics to market faster, advancing the path to precision medicine.

For more information on the use of AI in healthcare and
research, see also our
AI Fusion
blog post.
BVM Workshop 2022
organized by DKFZ
Medical image processing is the key technology for modern image-based diagnostics and surgical support.
since 1993, image processors have been meeting at the Image Processing for Medicine Workshop.
The aim of the workshop is to present current research results and to intensify discussions between medical
​​​​​​​as well as technical scientists, industry and clinical users.
Topics
Thematically, the area of machine learning, in particular Deep Learning, takes a special place. Nevertheless, the topics of the workshop cover all areas of medical image processing in their breadth, in particular algorithms, hardware and software systems as well as their clinical application such as image segmentation and image analysis, computer-aided diagnosis as well as secure exchange of medical data.

BVM Workshop 2022
26.-June 28, 2022
an event from
German Cancer Research Center
with the support of:

Topics
Medical imaging covers many areas
Machine Learning and Artificial Intelligence
Convolutional Neural Networks and Deep Learning
Visible light, endoscopy, microscopy
Image segmentation and analysis
Image registration and fusion
Visualization and animation
Secure exchange of medical image data
Patient-specific simulation and planning
VR simulators and 3D haptic interaction
Virtual / Augmented Reality
Validation and quality assurance
Instrument and patient localization and tracking
Computer Assisted Intervention
Image-guided robots, surgical simulators
Clinical application of computer assisted systems
Computer-aided operation planning
NVIDIA DGX H100™ - Highest Performance for Your AI Infrastructure
Whether NVIDIA A100 or the latest generation H100 - With DGX & HGX systems you always make a good choice!
NVIDIA DGX & HGX systems provide tremendous compute power to
drive innovation in healthcare. Combined with expert access and easy-to-deploy infrastructures, NVIDIA DGX & NVIDIA HGX in certified Supermicro servers are the fundamental building blocks for building AI data centers.

Expand the possibilities of innovation and optimization.
NVIDIA DGX™ H100, the latest iteration of DGX systems, is the AI powerhouse accelerated by the breakthrough performance of the NVIDIA H100 Tensor Core GPU.

AVAILABILITY NOTIFICATION DGX H100
AVAILABILITY NOTIFICATION HGX H100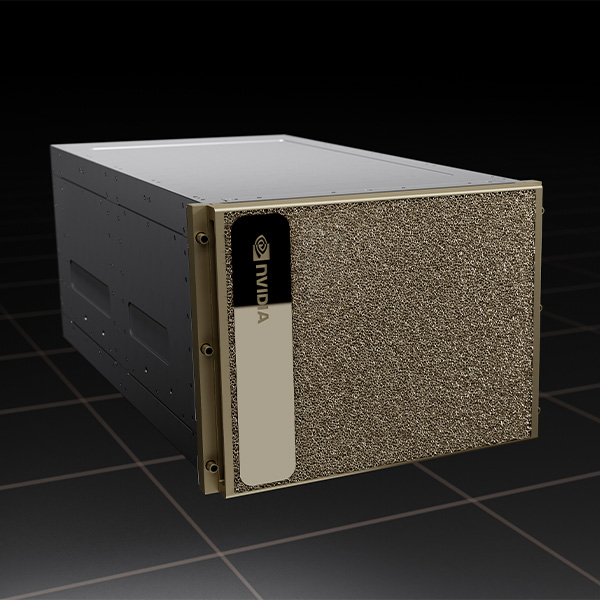 Software makes the difference
Our healthcare system needs new solutions to meet the demand for personalized medicine, next-generation clinics, higher quality care, and breakthroughs in biomedical research to treat disease. sysGen offers NVIDIA and VMware-based solutions for healthcare. We harness the power of Artificial Intelligence (AI) and High Performance Computing (HPC) to bring you new tools that enable better patient care at lower cost.
NVIDIA Clara™. The framework for medical applications for imaging, genomics, and the development and deployment of smart sensors and AI-enabled medical devices. It includes a full suite of GPU-accelerated libraries, SDKs, and reference applications for developers, data scientists, and researchers to build real-time applications for secure and scalable solutions.
NVIDIA Clara™ Discovery - GPU-powered drug discovery tool is designed to support interdisciplinary workflows. It combines the power of accelerated computing, AI, and machine learning, accelerating the entire drug discovery process and unlocking the potential to bring life-saving drugs to market faster.
MORE INFORMATION
From DNA to RNA, NVIDIA Clara™ Parabricks delivers powerful acceleration for primary, secondary, and tertiary analyses of genomic data. This is done with turnkey software designed for high-performance labs on premise or in the cloud with a technology stack that enables developers to create powerful compute tools for genomics.
MORE INFORMATION
NVIDIA Clara™ Holoscan is the AI platform for medical devices that combines hardware systems for low-latency sensor and network connectivity, optimized libraries for data processing and AI, and core microservices to run streaming, imaging, and other applications. From embedded to edge to cloud. Clara Holoscan enables medical device manufacturers to develop AI-enabled next-generation medical devices and bring them to market faster.
MORE INFORMATION
NEW PRE-TRAINED MODELS AND MANAGEMENT PLATFORMS FOR SMART HOSPITALS
NVIDIA Clara Guardian, an application framework and partner ecosystem that accelerates the development and deployment of smart sensors with multimodal AI anywhere in the hospital. Key components of Clara Guardian include pre-trained computer vision and speech models, training tools, deployment SDKs, and NVIDIA Fleet Command.
NVIDIA Clara™ Imaging is an application framework that accelerates the development and deployment of AI in medical imaging. Designed for data scientists and researchers, Clara Imaging provides easy-to-use, domain-optimized tools for creating high-quality, labeled datasets, collaborative methods for training reliable AI models, and end-to-end software for scalable and modular AI deployments.
MORE INFORMATION
NVIDIA AI Enterprise™ Suite
NVIDIA AI Enterprise is an end-to-end, cloud-native suite of AI and data analytics software optimized to enable any enterprise to leverage AI. It is certified and can be deployed anywhere - from the enterprise data center to the public cloud - and includes global enterprise support to keep AI projects on track.
MORE INFORMATION
NVIDIA Fleet Command is a hybrid cloud platform for managing and scaling AI deployments across millions of servers or edge devices in hospitals, securely and from anywhere. Healthcare professionals can focus on delivering better patient outcomes instead of managing infrastructure.
MORE INFORMATION
Why sysGen?
As an NVIDIA Elite Partner with over 20 years of experience in high performance computing, we are your partner for complex IT tasks in software, hardware and medical solutions.
In addition to NVIDIA's flagship DGX H100, we naturally also offer other alternatives from the manufacturer. Whether NVIDIA DGX or Supermicro HGX systems in NVIDIA certified servers, single GPUs or industry-specific server configurations -
we have the right solution for every budget.
TO THE INQUIRY
AI in the hospital - possibilities and limits
In a hospital, several thousand gigabytes of data are generated every day. The growing flood of data is no longer manageable for doctors. The great hope: artificial intelligence.
radiology in particular is benefiting. Dr. Felix Nensa from Essen University Hospital and Dr. Peter Langkafel from the Digital Health Factory talk more about the possibilities and limits of learning machines in the Messe Düsseldorf video.
Source: Text/Video from Medica Messe, Düsseldorf, Germany