Moderne Unternehmen versuchen, Daten von Milliarden von Sensoren im Internet der Dinge (IoT) zu nutzen, die im Einzelhandel, in städtischen Straßen und in Krankenhäusern zu finden sind. Die Fähigkeit, mit Lösungen für Edge-Computing schneller Erkenntnisse zu gewinnen, kann nicht nur Zeit und Kosten sparen, sondern auch Leben retten. Dafür müssen Edge-Computing-Lösungen leistungsstarke, verteilte Rechenleistung, sichere und einfache Remote-Verwaltung sowie Kompatibilität mit branchenführenden Technologien bieten.
WE INTRODUCE:
THE NVIDIA EGX PLATFORM​​​​​​​
Discover the platform that unifies the data center and enables
accelerated computing for any business.
WEITERE INFORMATIONEN
THE BENEFITS OF ACCELERATED EDGE COMPUTING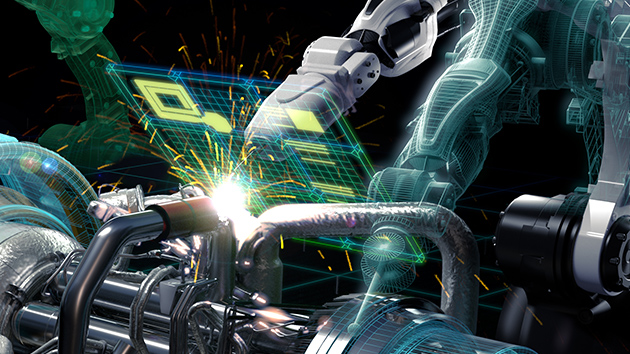 LOWER LATENCY, FASTER INSIGHTS
Because edge computing processes data locally rather than in the cloud or a data center, latency and bandwidth requirements are reduced. This enables real-time feedback and decision making. Smart sensors embedded in many IoT devices, for example, can process data from a factory's autonomous machines and cameras, instantly notifying employees of irregularities, malfunctions and more. Beyond embedded devices, companies can place edge servers in close proximity to sensors to further reduce latency, typically in a server room or closet in a store, hospital or warehouse.
HIGH COMPUTING POWER, SCALABLE INFRASTRUCTURE
By processing data locally, enterprises leverage the LAN, which offers higher bandwidth than cloud computing options, resulting in a much wider range of infrastructure scalability. This also allows enterprises to avoid the costly process of transferring large data sets to and from the cloud.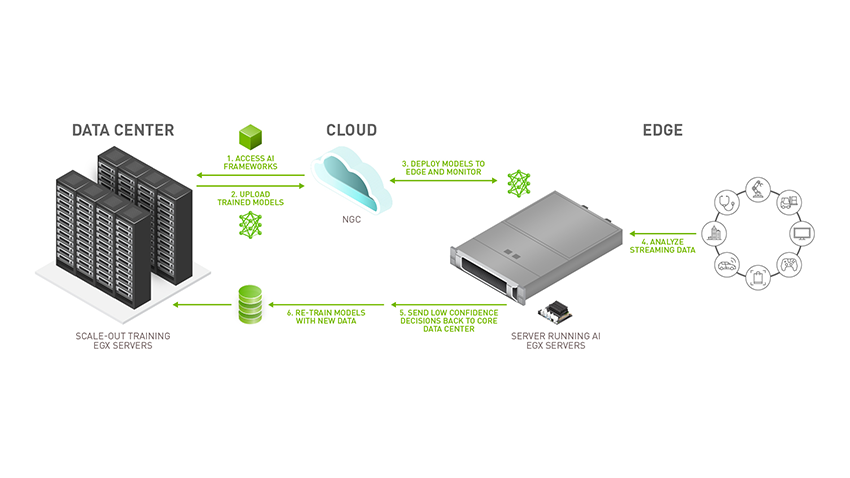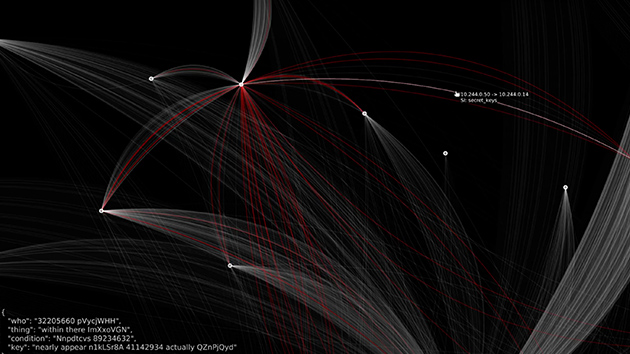 MULTI-LAYER PROTECTION, SECURE DATA
NVIDIA solutions for edge computing use industry-leading security protocols to ensure your data is always protected. All processed data is encrypted in transit and at rest. Secure and controlled boot protects AI runtime from degradation. Because local sensor feed processing systems are located on-site, organizations can control where sensor data is stored. AI applications deployed using Fleet Command are scanned for vulnerabilities and malware and provide signed containers that ensure protection from any deployed application.

In addition to Fleet Command, NVIDIA Morpheus provides dynamic protection, monitoring, adaptive policies, and cyberattack mitigation mechanisms to detect and remediate threats.

CROSS-INDUSTRY ACCELERATED EDGE COMPUTING
Die NVIDIA EGX KI-Plattform bietet die Leistung von beschleunigtem KI-Computing mit einem einfach zu implementierenden, Cloud-nativen Software-Stack, einer breiten Palette von validierten Servern und Geräten und einem umfangreichen Ökosystem von Partnern, die Produkte und Dienstleistungen mit und für EGX anbieten.

MEDICINE AND HEALTH CARE
ACCELERATE KI AT THE EDGE WITH THE NVIDIA EGX PLATFORM
The NVIDIA EGX platform delivers the power of accelerated AI computing with an easy-to-deploy, cloud-native software stack, a wide range of validated servers and devices, and a vast ecosystem of partners offering products and services with and for EGX.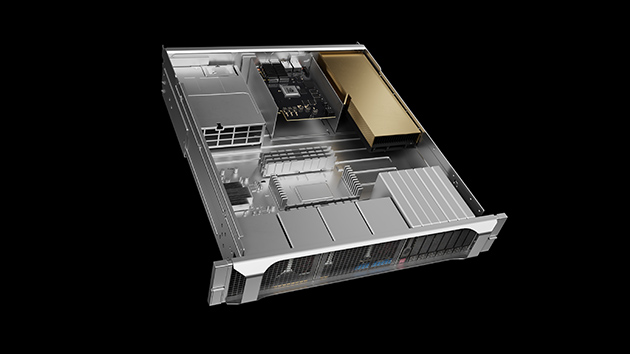 FASTER INSIGHTS
The NVIDIA EGX platform gives enterprise IT the ability to deploy a wide variety of applications on a high-performance, cost-effective infrastructure. The platform is a combination of high-performance GPU computing and secure high-speed networking in NVIDIA-Certified Systems™ and is developed and sold by our partners. The EGX platform enables customers to prepare for the future while reducing costs by standardizing on a unified architecture that makes it easy to manage, deploy, operate and monitor.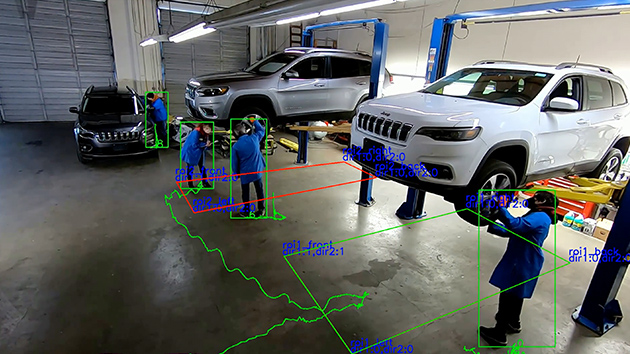 MANAGE AND SCALE DEPLOYMENTS
NVIDIA Fleet Command™ is a centralized control plane in the cloud. Simple deployment makes Fleet Command easy to connect to NVIDIA EGX servers. Once connected, Fleet Command securely deploys, manages, and scales AI across the infrastructure in minutes. A resilient software stack means servers are self-healing when applications are disrupted. Detailed monitoring panels provide continuous visibility into system health of applications and hardware.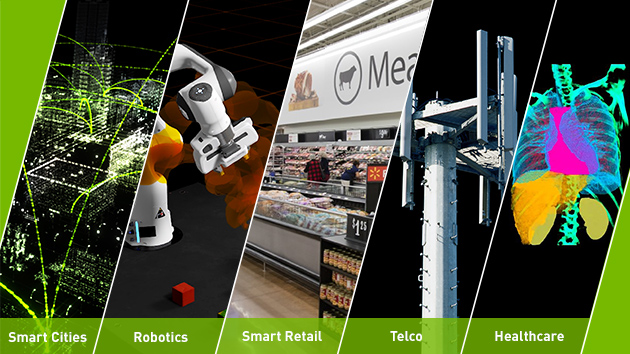 CREATE KI APPLICATIONS
NVIDIA Software Development Kits (SDKs) provide the tools and building blocks to accelerate the development of AI applications across all industries. The NVIDIA EGX platform is compatible with all applications developed with NVIDIA SDKs, enabling an end-to-end solution for AI at the edge.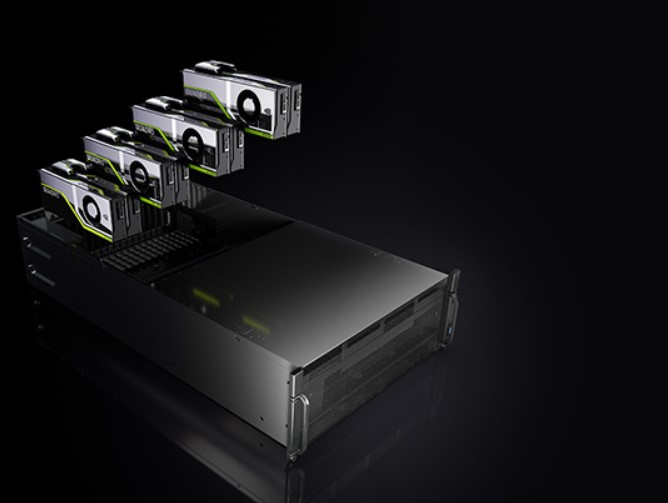 EGX-SERVER FOR PROFESSIONAL VISUALIZATION
NVIDIA A40, along with NVIDIA vGPU software, is at the heart of the next-generation NVIDIA EGX™ server, delivering the performance and features needed to deliver professional graphics and computing anywhere.