DISCOVER THE FUTURE OF EDGE COMPUTING
AI enables competitive advantage - from automating business processes and gaining insights through data analytics to interacting with customers and employees.

NVIDIA® Jetson™ is the world's leading platform for AI at the Edge. The platform includes small form factor Jetson modules, high-performance computing, the JetPack SDK for software acceleration, and an ecosystem of sensors, SDKs, services and products that accelerate development. Jetson is compatible with the same AI software and cloud-native workflows used on other NVIDIA platforms, providing customers with the performance and energy efficiency needed to build software-defined intelligent machines at the edge.
FIND YOUR PERFECT COMPUTER FOR EMBEDDED KI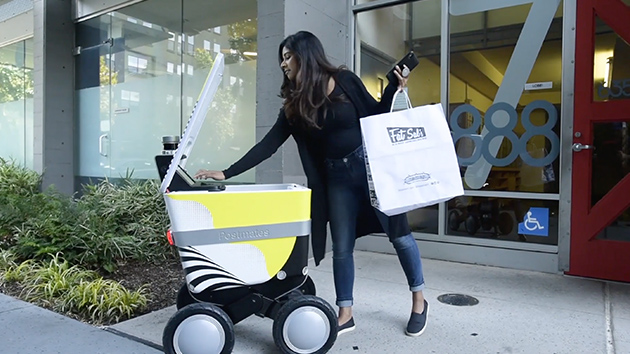 FOR PRODUCT DEVELOPMENT
For breakthrough product development, whether it's AI-powered network video recorders (NVRs), automated optical inspection (AOI) devices for precision manufacturing, or autonomous mobile robots (AMRs), the Jetson family offers solutions that meet the performance and budget requirements of a wide range of edge applications.​​​​​​​
​​​​​​​
FURTHER INFORMATION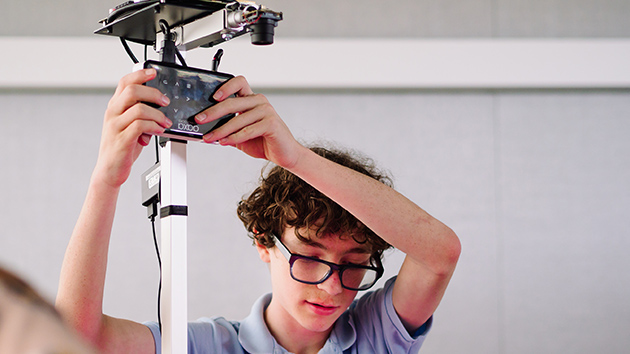 FOR LECTURERS, STUDENTS AND KI ENTHUSIASTS
The NVIDIA Jetson Nano™ developer kit is ideal for teaching, learning and developing AI and robotics. The kit offers incredible AI performance at a low cost and opens up the world of AI and robotics to everyone, with the same software packages and tools used to develop breakthrough products across all industries.​​​​​​​

​​​​​​​
FURTHER INFORMATION
SCALABLE AND FLEXIBLE EMBEDDED HARDWARE SOLUTION
Each NVIDIA Jetson is a complete system-on-module (SOM) including CPU, GPU, memory, power management, high-speed interfaces and more. Jetson modules are available in various combinations of performance, power efficiency, and form factor, so they can be used by customers in all industries. Jetson ecosystem partners provide software, hardware design services, and compatible off-the-shelf products from carrier boards to complete systems, so you can get your embedded AI and edge devices to market faster.
A SINGLE, UNIFIED EMBEDDED SOFTWARE PACKAGE
The Jetson modules are supported by the same software package, so companies only need to develop their application once and can then deploy it anywhere. The Jetson platform is powered by the
JetPack SDK
, which includes the Board Support Package (BSP), Linux operating system, NVIDIA CUDA®, a variety of GPU-accelerated libraries, and support for DeepStream SDK for streaming video analytics and Issac SDK for robotics. It also includes samples, documentation, and developer tools to help developers accelerate development and optimize performance.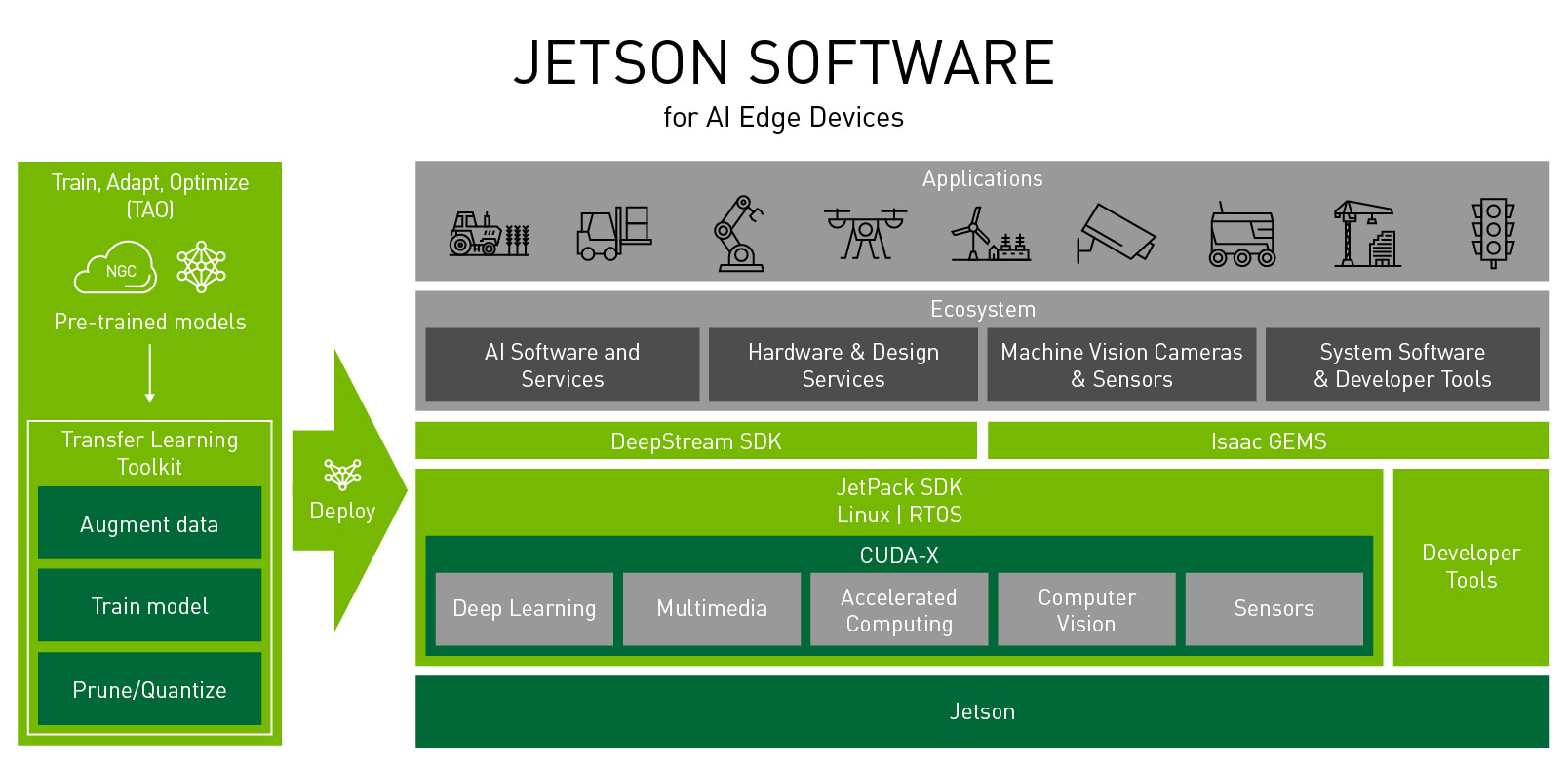 Learn more about Jeston software