THE MODERN, HIGH-PERFORMANCE WORKPLACE
Supporting remote workers due to the globalization of the modern workforce, especially even in Covid-19 times, has become a differentiator of progressive and progressive companies. With the many rapid changes in our environment, support for a variety of remote workers extends not only to office workers, but also to creative and design professionals, engineers, and whomever else needs workstation-class systems and GPU resources. sysGen and NVIDIA have proven and scalable solutions to support performance-critical workloads and disaggregated collaboration for remote workforces.
"Hybrid working enables teams to work better and creates experiences that reach everyone."
Today's digital workspace has become much more visual. Video blogs, web conferencing, multiple monitors, dynamic browsers, 3D capabilities, development, modeling, simulation, maintenance are becoming commonplace and are already standard in many organizations. In addition, the use of cloud-based office and communication solutions is a very essential component for most companies.

The increasing demand for work-life balance and the increased use of smartphones and tablets are also fueling the demand for home office options. All these changes lead to a flexible work mode in the spirit of "anywhere, anytime with any device" and mean a paradigm shift for companies, their organization, but especially your IT.

The Digital Workplace leads to more flexibility and agility in the company and improves the flow of information between the different areas. At the same time, it can help ensure that employees are more satisfied and more engaged. Another benefit is that employees can become much more familiar with company processes and have easier access to the information they need for their work. In summary, the benefits of the Digital Workplace are as follows:
IMPROVED USER COMFORT
FOR EMPLOYEES
Communication and employee motivation
Cooperation
Localization and exchange of information
Access to enterprise applications
Standort- und zeitunabhängiges Arbeiten
​​​​​​​More efficient processes and workflows
ADDITIONAL FUNCTIONS
FOR IT AND BUSINESS
Computing power for end users
Mobilitäts-Management
Networking, including wireless networks
Digitization of all important data and work processes
SECURITY AND ACCESS
​​​​​​​

Applications
Terminals
Data
Hosting
Network
A basic prerequisite for the digitization of the workplace is data integration. The digital workplace is both a central work platform and an information platform. To this end, the data from the various systems available in the company, such as Customer Relationship Management (CRM) or Enterprise Resource Planning (ERP), must be integrated. On the Digital Workplace user interface, employees will find all functions and information options in a central location. For example, information from the enterprise resource planning systems can also be accessed via the web interface.

To create personalized workplaces that provide individual employees with exactly the applications and information they need, it is important that the Digital Workplace can be customized. This includes personal dashboards where employees can quickly find their way around, and role-based rights management with individual read and write permissions.
HYBRID WORKSTATION


Seamless transitions between office and home
HIGHEST PERFORMANCE


Experience with a physical PC or workstation
ENABLE VIRTUAL COLLABORATION TOOLS
Increased ease of use
RAPID PROVISION OF VIRTUAL WORKPLACES
On-site or DaaS
NVIDIA virtual GPU (vGPU) solutions bring the benefits of NVIDIA GPUs, including the Ampere generation, to virtual desktops, apps, and workstations , accelerating graphics and creating computations to provide access to virtualized workspaces for creative professionals as well as technical experts working from home or on the road.
Download solution brief for working remotely with NVIDIA
HOW VIRTUAL GPUS ACCELERATE PRODUCTIVITY FROM ANY LOCATION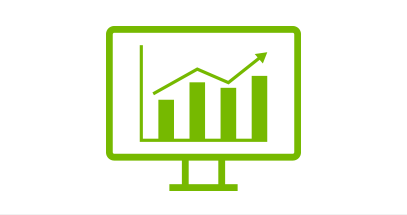 FIRST CLASS USER EXPERIENCE
Ultimate user experience and the ability to support compute and graphics workloads in hypervisor-based virtualization environments
WATCH VIDEO
Kalkulierbare Leistung
Consistent performance and quality of service, both on-premises and in the cloud
MORE INFOS​​​​​​​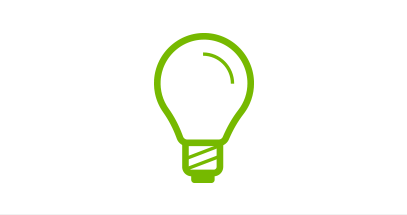 Stetige Innovationen
Regularly released software versions ensure that you are always up to date with the latest features and improvements.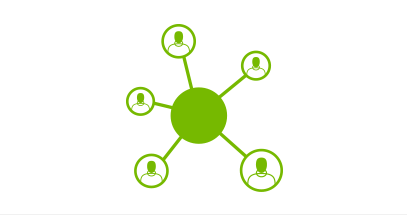 OPTIMAL USER DENSITY
Industry's highest user density solution with support for up to 32 virtual desktops per physical GPU Lower total cost of ownership with more than eight vGPU profiles for maximum flexibility to match resource allocation to your users' needs
MORE INFOS​​​​​​​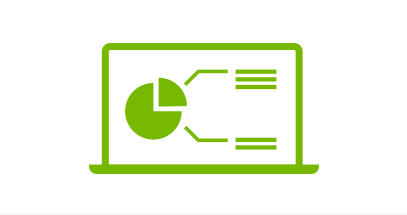 OPTIMAL MANAGEMENT AND MONITORING
True, complete management and monitoring with real-time insight into GPU performance and migration technology, plus comprehensive partner integrations that let you use your familiar and trusted tools
MORE INFOS​​​​​​​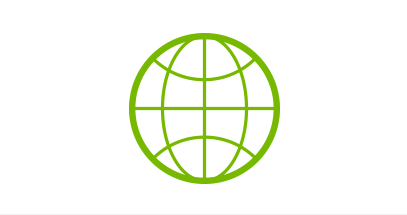 Umfassendste Ökosystem-Unterstützung
Support for all major hypervisors, more than 140 certified servers and an extensive portfolio of professional applications, accelerated by GPUs.

MORE INFOS​​​​​​​
CONSTRUCTION OF A HYBRID WORKPLACE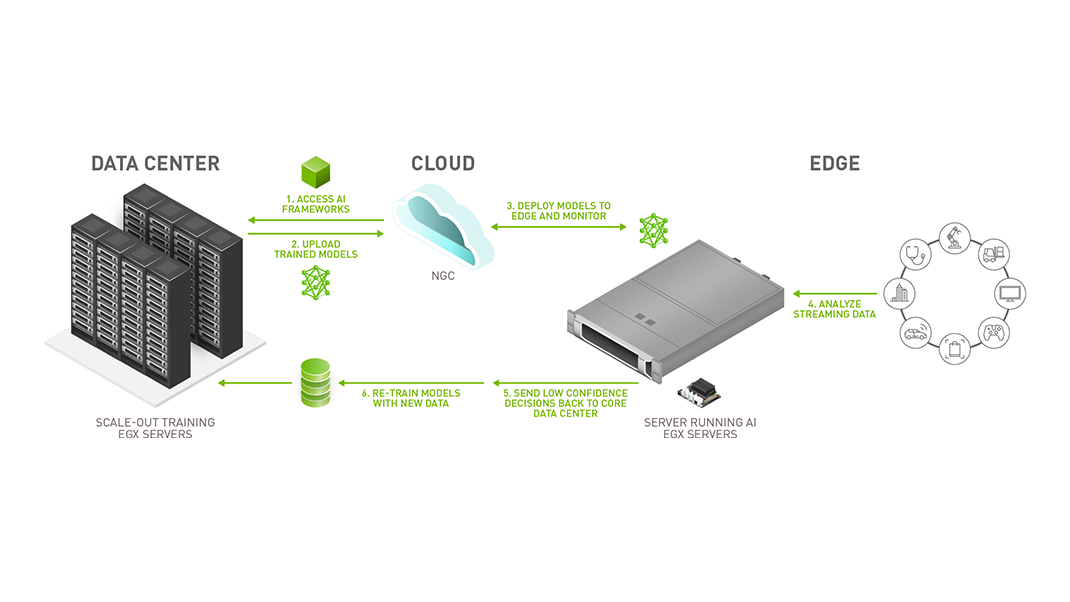 THE NEXT ERA OF CORPORATE SKI
NVIDIA and VMware are working together to bring AI to every business. To do so, they are now harnessing the power of AI in the hybrid cloud. NVIDIA AI Enterprise is the comprehensive software suite that enables AI on VMware vSphere and delivers near bare-metal performance for virtualized environments.

DISCOVER THE SUITE
FUNCTIONS FOR COMPANY

LIVE MIGRATION
Live migration of NVIDIA vGPU-based virtual desktops with no end-user disruption and no data loss​​​​​​​

MANAGEMENT AND MONITORING
Spend less time troubleshooting and more time focusing on strategic projects.​​​​​​​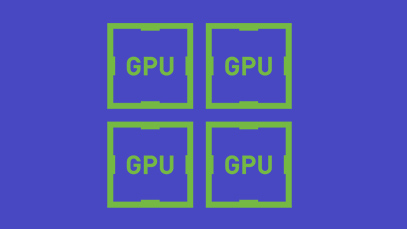 MULTI-VGPU
Harness the power of multiple Tesla GPUs in a single VM to scale application performance and dramatically accelerate manufacturing workflows.​​​​​​​

PRODUCT ANNOUNCEMENT AT GTC21: NVIDIA A16
Unparalleled ease of use and density for graphics-intensive VDI
Specifically designed for high user density with NVIDIA vPC
2x density compared to previous generation*.​​​​​​​
64 GB (4x 16 GB per GPU) GDDR6 memory
Up to 64 multimedia-equipped virtual desktops per board
Flexibility with heterogeneous users
Simultaneous hosting of different user profiles on one card​​​​​​​
Excellent video quality
Supports H.265 encoding/decoding, VP9 and AV1 decoding​​​​​​​
Higher resolution monitors for video and multimedia streaming
More than 2x encoder throughput*.​​​​​​​
Latest NVIDIA Ampere architecture
Second generation RT cores, third generation Tensor cores​​​​​​​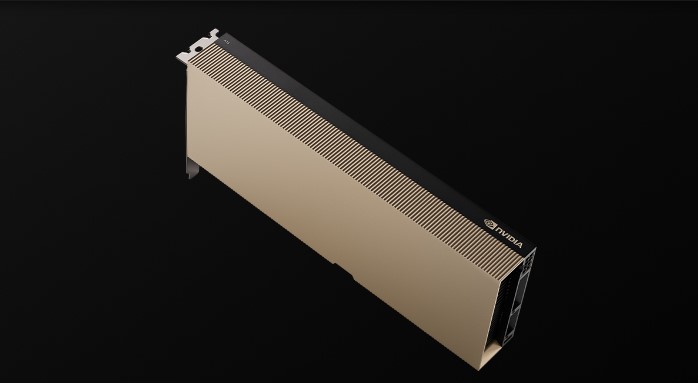 *Gen-zu-Gen-Vergleich von NVIDIA M10 zu NVIDIA A16
​​​​​​​
MORE ABOUT THE GTC 21
VIRTUALIZE WORKLOADS FROM ANY LOCATION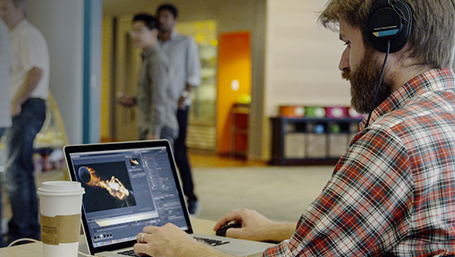 VIRTUAL CLIENT-COMPUTING
Designers and engineers working with increasingly complex models can work more efficiently, collaborate across geographies, and get their designs to market faster with NVIDIA Quadro® Virtual Data Center Workstation (Quadro vDWS).
WATCH VIDEO
​​​​​​​
Knowledge workers who use graphics-intensive applications and frequently use two screens for multitasking can leverage NVIDIA GRID to scale VDI deployments while maintaining a best-in-class user experience.

VIRTUELLE, RECHENINTENSIVE SERVER-WORKLOADS
NVIDIA Virtual Compute Server provides the ability to virtualize GPUs and accelerate compute-intensive server workloads, including AI, deep learning, and HPC. This enables automakers to use the latest simulation and computation technologies to develop the most fuel-efficient and appealing designs, and researchers are able to analyze the function of genes to develop medical treatments faster.
MORE INFOS