ECHTZEIT-ZUSAMMENARBEIT IM UNTERNEHMEN
NVIDIA Omniverse Enterprise is an easy-to-deploy, end-to-end collaboration and Reality™ simulation platform that fundamentally transforms complex design workflows for organizations of all sizes. Omniverse Enterprise unites teams, their resources, and software tools in a common virtual space, enabling different workgroups to collaborate simultaneously on a single project file. Real-time interoperability across applications enables infinite iterations without opportunity costs. Design teams can maximize creative risk to achieve new heights of quality and innovation with faster time to market. The platform is optimized and certified to run on NVIDIA RTX professional mobile workstations and NVIDIA Certified Systems™ including desktops and servers on the NVIDIA EGX Platform™™.
THE IMPORTANCE OF 3D IN INDUSTRY
3D workflows are an essential part of every industry today. Everything that needs to be built is first designed and simulated in virtual worlds. Companies today face unique challenges as more employees work in multiple locations and 3D production workflows become more complex.

NVIDIA Omniverse Enterprise is a scalable end-to-end platform that enables companies to build and run metaverse applications. Built on Universal Scene Description (USD), Omniverse Enterprise enables teams to connect and customize complex 3D pipelines and run large, physically accurate virtual worlds.

Main attributes of Omniverse Enterprise

TESTED AND OPTIMIZED
Tested and optimized to run on NVIDIA Certified Systems™ with NVIDIA RTX™, from workstations to the data center.
Universal Scene Description as a basis
With
USD
, enterprise teams can aggregate, visualize, simulate and collaborate on full-design fidelity datasets from hundreds of 3D applications.
Easily expandable and customizable
Unlike monolithic development platforms, Omniverse Enterprise allows developers and technical designers to easily create advanced, AI-enabled tools to connect or accelerate their existing 3D pipelines with Python scripts.
Scalability from the desktop to the data center
Omniverse Enterprise is built on NVIDIA PhysX, MDL, and RTX and enables teams to scale physically accurate visualization and simulation from the desktop to the data center.
Full corporate support
Minimize system downtime and ensure mission-critical projects stay on track with enterprise-level support from NVIDIA.
VORTEILE
Dank der Echtzeit-Interoperabilität zwischen den Anwendungen werden maximale Ergebnisse erzielt, ohne dass dabei Opportunitätskosten entstehen. Designteams können die kreativen Möglichkeiten maximieren, um ein neues Niveau an Qualität und Innovation zu erreichen - und das alles unter Einhaltung enger Fristen. Die Plattform ist optimiert und zertifiziert für den Einsatz auf professionellen mobilen NVIDIA RTX™-Workstations und NVIDIA-zertifizierten Systemen™, einschließlich Desktops und Servern auf der NVIDIA EGX™-Plattform.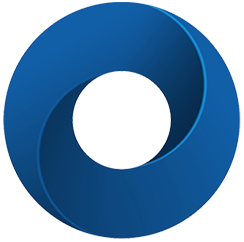 EINE VIELZAHL AN TOOLS, KEINE KOMPATIBILITÄT
Die explosionsartige Zunahme der für diese Arbeitsabläufe erforderlichen Tools erschwert die Arbeit zusätzlich, da sie häufig nicht kompatibel sind, was zu langen, mühsamen linearen Arbeitsabläufen führt, die auf mühsamen Export-Import beruhen.
VIRTUELLE ZUSAMMENARBEIT IN ECHTZEIT
Teams haben jetzt die Möglichkeit, Änderungen schnell zu verfolgen, anzunehmen und zu ändern. Abonnierte Änderungen werden sofort und für alle sichtbar dargestellt.
PHYSIKALISCH GENAUE SIMULATION
Omniverse ermöglicht physikalisch exakte Simulationen, die es Designern ermöglichen, Designprojekte in höchster Qualität zu visualisieren und ihre Prüfzyklen zu beschleunigen.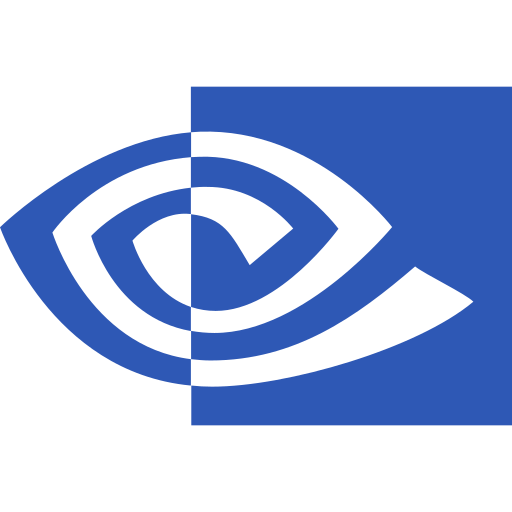 LÄUFT AUF JEDEM
​​​​​​​NVIDIA RTX™ SYSTEM
IHRE MITARBEITER KÖNNEN EINFACH IN VERBINDUNG BLEIBEN
Geben Sie Ihren Mitarbeitern die Freiheit, in Echtzeit und von überall aus mit ihren bevorzugten 3D-Konstruktionswerkzeugen zusammenzuarbeiten.
VERKÜRZUNG DER PRODUKTIONSZEIT
Ermöglichen Sie eine maximale Anzahl von Durchläufen ohne Opportunitätskosten, mit kürzeren Designzyklen und besserer Endqualität.
SICHERER IP-ZUGANG
​​​​​​​VON ÜBERALL
Sorgen Sie für Sicherheit, indem Sie sensible Dateien nicht mehr lokal oder global verteilen müssen.
UMFASSENDE
​​​​​​​UNTERSTÜTZUNG
FÜR UNTERNEHMEN
Minimieren Sie Systemausfallzeiten und maximieren Sie die Systemauslastung und Benutzerproduktivität, um Projekte im Zeitplan zu halten.
EINE INTEGRIERTE PLATTFORM,
​​​​​​​DIE AUF GESCHWINDIGKEIT UND EINFACHHEIT AUSGELEGT IST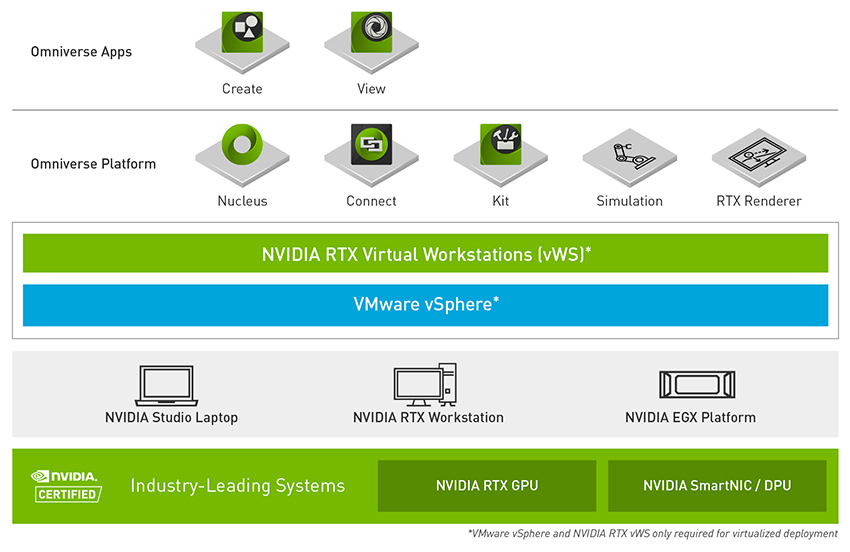 NETWORKED APPLICATIONS
The Omniverse platform is based on open standards, including
Universal Scene Description
and
Material Definition Language
(MDL). USD is a powerful 3D format, framework, and ecosystem for collaborating, describing, creating, and simulating 3D scenes and worlds. If your favorite industry tools support USD, there are several ways to connect them to Omniverse. The plug-ins enable live sync collaboration and iteration across multiple software suites - all in one place in Omniverse Enterprise.

Omniverse Enterprise Connectors available today include:
​​​​​​​Reallusion ActorCore
Reallusion Character Creator
McNeel & Associates Rhino including Grasshopper
Adobe Substance 3D Painter
New version of Omniverse Enterprise
NVIDIA Omniverse Virtual Desktop supports 3D design and development teams
without local NVIDIA RTX systems with NVIDIA Omniverse Enterprise optimized
virtual desktops. Teams are up and running quickly from anywhere.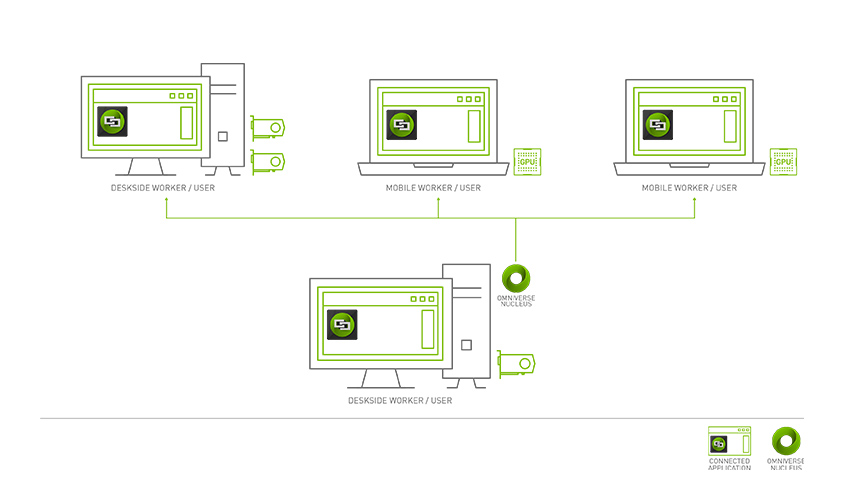 Omniverse Enterprise bringt Flexibilität in jedes Unternehmens-Setup. Teams auf verschiedenen Geräten können mit
NVIDIA RTX Virtual Workstations
(vWS), vollständig virtualisiert vom Rechenzentrum aus arbeiten oder sich über eine lokale NVIDIA RTX Professional Workstation oder einen Laptop mit derselben Omniverse Enterprise-Umgebung verbinden.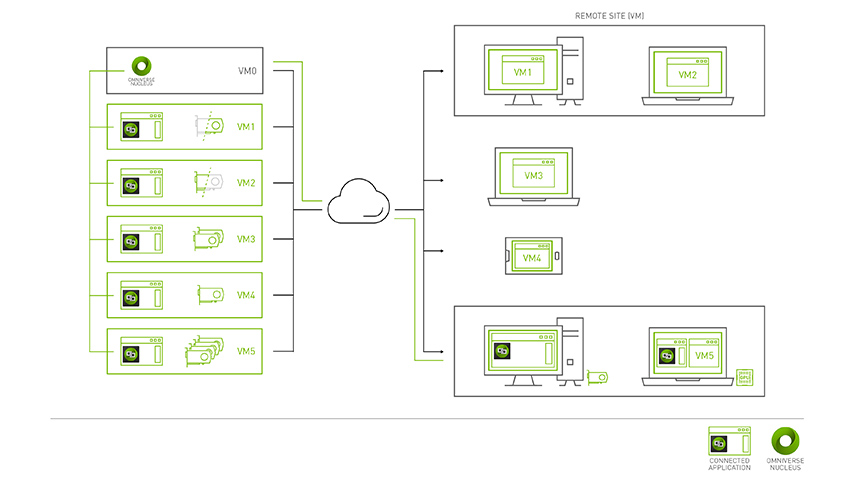 EINSATZBEREICH
EINE PLATTFORM FÜR JEDE INFRASTRUKTUR
Omniverse Enterprise lässt sich problemlos in jedem Unternehmen jeder Größenordnung einsetzen - von kleinen Arbeitsgruppen in einem lokalen Netzwerk über hybride lokale und Cloud-Bereitstellungen bis hin zu weltweit verteilten Teams, die von einem zentralen Rechenzentrum aus arbeiten. Vereinen Sie Ihre Teams, Tools und Systeme und behalten Sie dabei die Flexibilität,
​​​​​​​wie Ihre Teams arbeiten möchten.
Architektur, Ingenieurwesen und Bauwesen (AEC)
Visual Computing und KI-Lösungen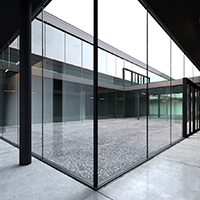 Photoreales Rendering in Echtzeit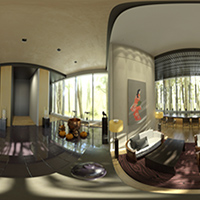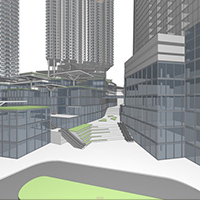 Virtualisierung von
​​​​​​​3D-Grafiken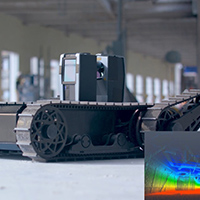 Für Teams in der Design- und Baubranche besteht ein wachsender Bedarf an effizienter Zusammenarbeit. Diese beinhalten die Entwurfsphase, schnellerer Iteration von Renderings und genauer Simulation sowie Fotorealismus. Durch geografisch verstreute Teams, steigen die Anforderungen an reibungsloser Zusammenarbeit und Kommunikation rasant an.
NVIDIA Omniverse
bietet einzigartige Funktionen für diese Herausforderungen und hilft AEC-Profis, Bauprojekte von jedem Standort aus zu verwalten.
AUTOMOTIVE
Beschleunigung von KI und HPC
​​​​​​​zur Transformation der Automobilindustrie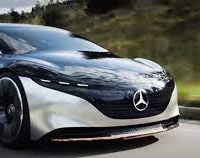 AV Entwicklung & Prüfung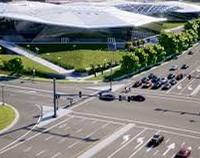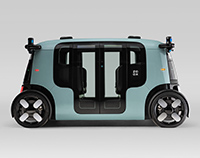 Mobilität als Dienstleistung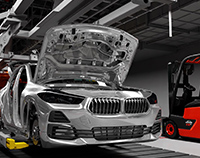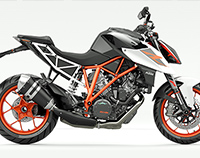 Verbesserte Designproduktivität​​​​​​​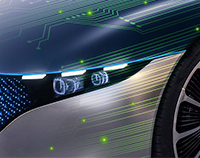 Virtuelle Fahrzeug-konfiguratoren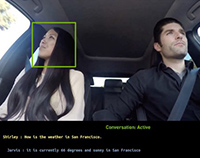 Empfehlungsgeber / Konversations-KI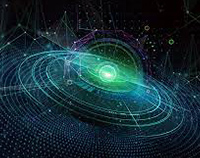 KI & Datenwissenschaft für Unternehmen
Finanzdienstleistung (FSI)
Datenwissenschaft im Finanzwesen
Anti-Geldwäsche (AML)
Einhaltung der Vorschriften
Konversationelle KI
Kundenbindung / Abwanderung
Kennen Sie Ihren Kunden
​​​​​​​(Know Your Customer KYC)
Marketing-Optimierung
Betrug im Zahlungsverkehr
Portfolio-Optimierung
Empfehlungen / Nächstbestes Angebot
Risiko-Underwriting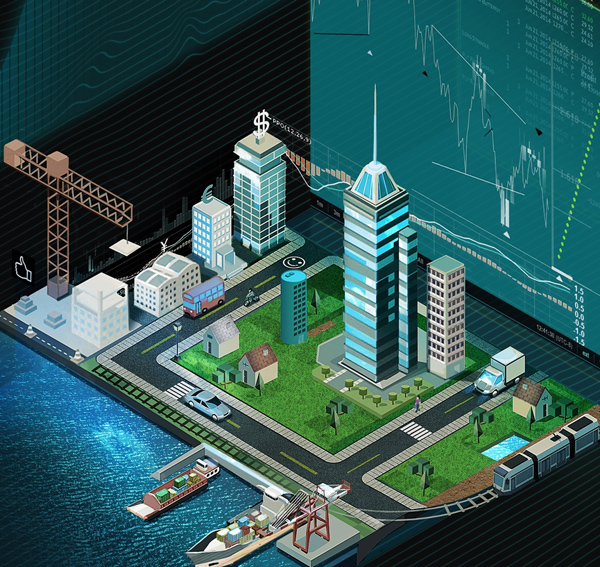 Energie: Öl & gas / Versorgungsunternehmen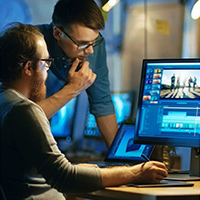 Von zu Hause aus arbeiten​​​​​​​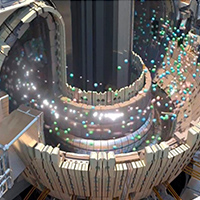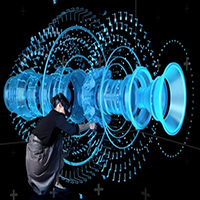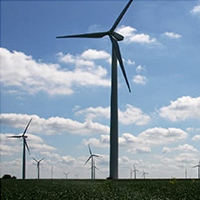 reduzierter Kohlenstoff-Fußabdruck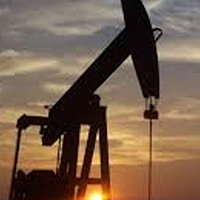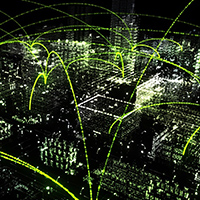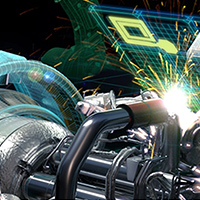 Betrieb unbemannter Anlagen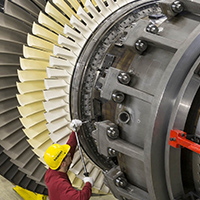 Vorausschauende Wartung für die Anlagenauslastung
Gesundheitswesen
KI im Gesundheitswesen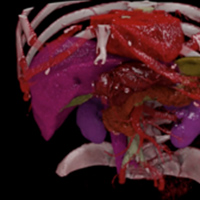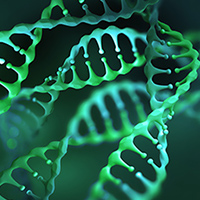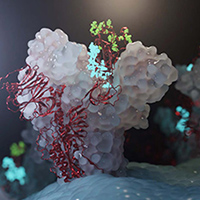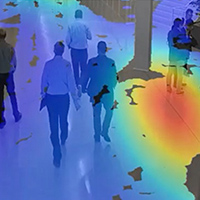 Intelligente Krankenhäuser
Hochschulbildung und Forschung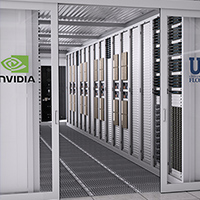 Aufbau einer KI-fähigen Universität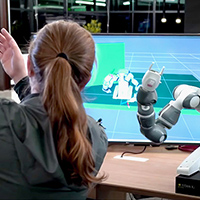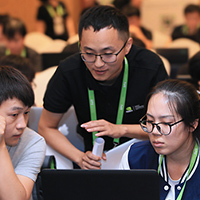 Praxisschulungen mit neuster Technologie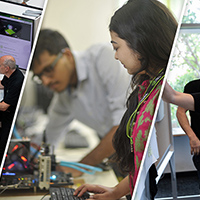 Beschleunigung der Datenwissenschaft
Die Visualisierung ist die beste Methode zur Analyse großer wissenschaftlicher Simulationsdaten. Die explosionsartige Zunahme von Simulationsergebnissen erfordert jedoch fortschrittliche Visualisierungswerkzeuge, die ein hohes Maß an Interaktivität, fotorealistische Visualisierungen und Echtzeit-Zusammenarbeit mit Teammitgliedern bieten.

NVIDIA Omniverse bringt Teammitglieder auf derselben virtuellen Plattform zusammen, wo sie in Echtzeit zusammenarbeiten und schneller Erkenntnisse gewinnen können.
Herstellung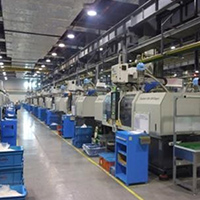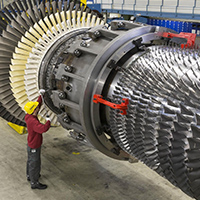 ​​​​​​​Vorausschauende Instandhaltung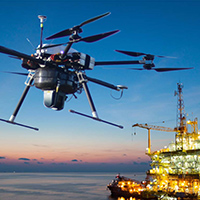 Intelligente Videoanalyse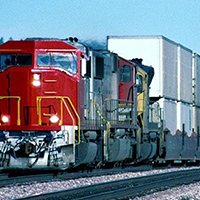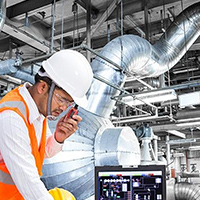 Gesprächs-oerientierte
​​​​​​​KI / NLP
In einer zunehmend globalisierten Welt stellt die Entwicklung und Herstellung physischer Produkte eine nie dagewesene Herausforderung dar. Global verteilte Design- und Entwicklungsteams müssen sich untereinander, mit externen Auftragnehmern und mit Lieferanten abstimmen. Mit der Einführung von NVIDIA Omniverse, ist die Zusammenarbeit jetzt einfacher denn je.
​​​​​​​
Von Konzeptideen im Frühstadium bis hin zu intelligenter Fabrikautomation und Robotik verbindet Omniverse nahtlos alle Beteiligten und Ressourcen im Prozess.

Medien & Unterhaltung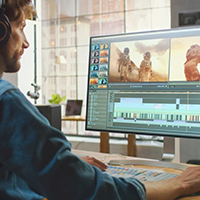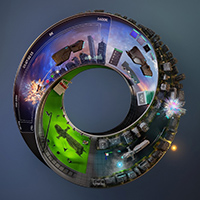 ​​​​​​​Remote Work / Kollaboration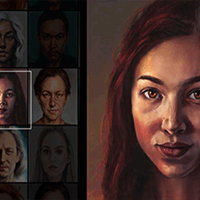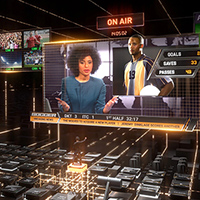 ​​​​​​​KI im Rundfunk / Broadcast
Während sich die Film-, Fernseh- und Rundfunkbranche rasant verändert, entstehen neue Produktionskanäle, um die wachsende Nachfrage nach hochwertigen Inhalten trotz global verteilter Arbeitskräfte zu decken.

NVIDIA Omniverse gibt Entwicklern von Inhalten die Möglichkeit, mit vielen Kreativanwendungen zu arbeiten und Ergebnisse in Echtzeit zu liefern.
Um die Erwartungen der Spieler an riesige, immersive Welten zu erfüllen, müssen globale Teams von Künstlern riesige Bibliotheken mit 3D-Inhalten erstellen. Dies ist sowohl arbeitsintensiv als auch teuer, und der Prozess wird noch schwieriger, wenn realistische Beleuchtung, lebensechte Physik und optimale Spielleistung mit KI berücksichtigt werden.

NVIDIA Omniverse geht auf diese Herausforderungen ein und unterstützt Spieleentwickler bei der Erstellung fotorealistischer, physikalisch exakter Spiele in Rekordgeschwindigkeit, indem es Künstler, ihre Inhalte und Softwaretools in einer einzigen leistungsstarken Plattform vereint.
Einzelhandel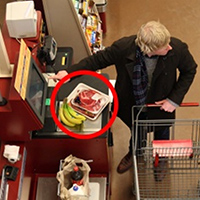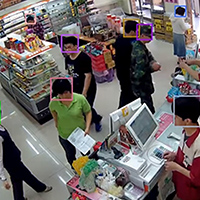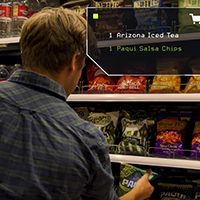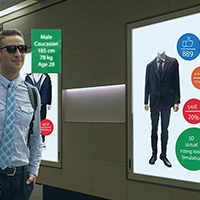 ​​​​​​​
E-Commerce / Digital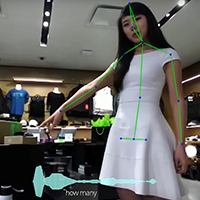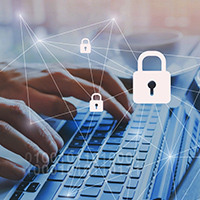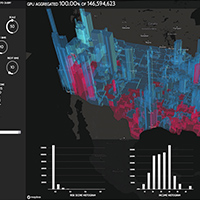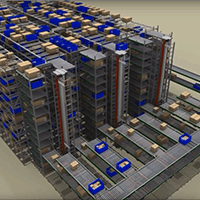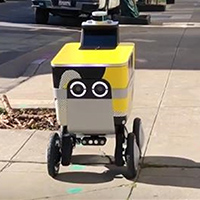 Letzte Meile / Transportplanung
Telekommunikation (telco)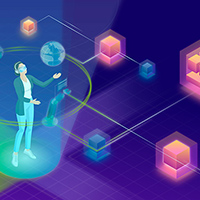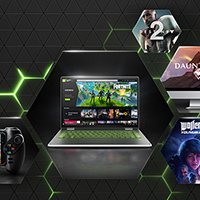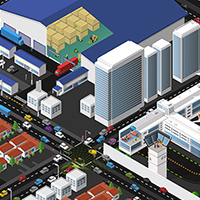 Intelligente Städte durch KI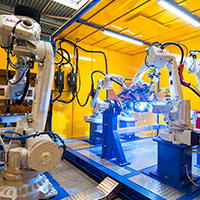 ​​​​​​​
Produktionseffizienz
ANGETRIEBEN DURCH NVIDIA RTX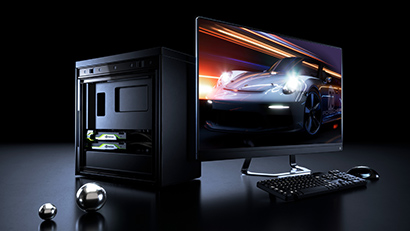 NVIDIA RTX WORKSTATIONS
NVIDIA RTX und Quadro RTX™ basierte Workstations bieten Design- und Visualisierungsprofis auf der ganzen Welt die Zukunft fortschrittlicher Grafikfunktionen, künstlicher Intelligenz und Raytracing in Echtzeit.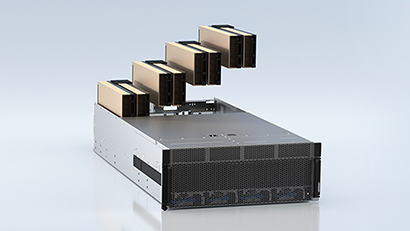 NVIDIA-CERTIFIED ENTERPRISE SYSTEMS
NVIDIA-Certified Systems™, die für die NVIDIA EGX™ Plattform entwickelt wurden, ermöglichen es Unternehmen, skalierbare Hardware und Software einzusetzen, um NVIDIA Omniverse Enterprise mit NVIDIA RTX vWS sicher im Rechenzentrum auszuführen. Dies erweitert die leistungsstarke RTX Virtual Workstation-Lösung und ermöglicht eine neue Ebene der Remote-Zusammenarbeit mit NVIDIA Omniverse Enterprise.
Deploy Omniverse Enterprise on NVIDIA RTX Systems
The unmatched performance and functionality found in the latest generations of NVIDIA RTX-enabled GPUs deliver the power required for the real-time multi-app and AI capabilities built into Omniverse.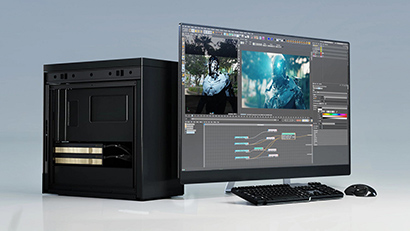 NVIDIA certified workstations
NVIDIA professional workstations and notebooks offer portability, large storage capacity, enterprise-level reliability, and the latest RTX technology.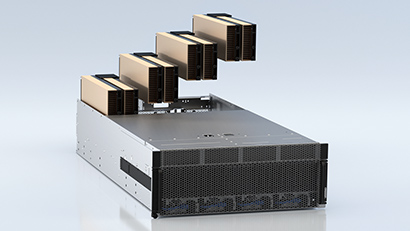 NVIDIA certified systems
NVIDIA Certified Systems™ enable organizations to deploy scalable hardware and software for Omniverse Enterprise.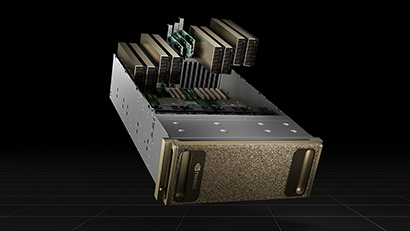 NVIDIA OVX
NVIDIA® OVX™ is a datacenter-scale computing system designed to build and run Omniverse applications.
Omniverse Cloud self-provisioning
Self-provisioned cloud containers allow you to access Omniverse applications through an existing public cloud license.
Managed Services for Omniverse Cloud
Using the RTX features in Omniverse, which can be launched from anywhere with just one click, is easy with our managed services.
* Currently under development
New: Omniverse Cloud
Design, publish, and experience Metaverse applications from anywhere.